Blue Hen Organics is a proud member of the following organizations: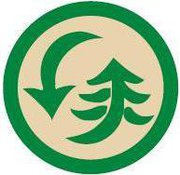 [1]The USCC is a national, non-profit organization promoting the recycling of organic materials through composting. The USCC is the only national organization committed to the advancement of the composting industry. The USCC supports many programs including the STA (Seal of Testing Assurance), the largest, most thorough compost testing, labeling, and information disclosure program in the US.
Delaware Nursery & Landscape Association [2]-- Th DNLA is a non-profit trade organization supporting Delaware's horticultural related businesses. The DNLA's mission is to advance the common interest of its members and to promote the use, and enhance the quality, of the products and skills of the green industry.
Delmarva Poultry Industry, Inc [3].--DPI is the nonprofit trade association working for the continued enhancement of the broiler chicken industry on the Delmarva Peninsula. DPI's members include nearly 1,400 farm families raising chickens, four poultry companies producing birds on Delmarva, and hundreds of poultry company employees, allied industry suppliers of products and services, and Delmarva-based, non-poultry businesses that recognize the important work DPI does to keep the local poultry industry strong.